King Duke Glass French Press CPA800-06A-Glass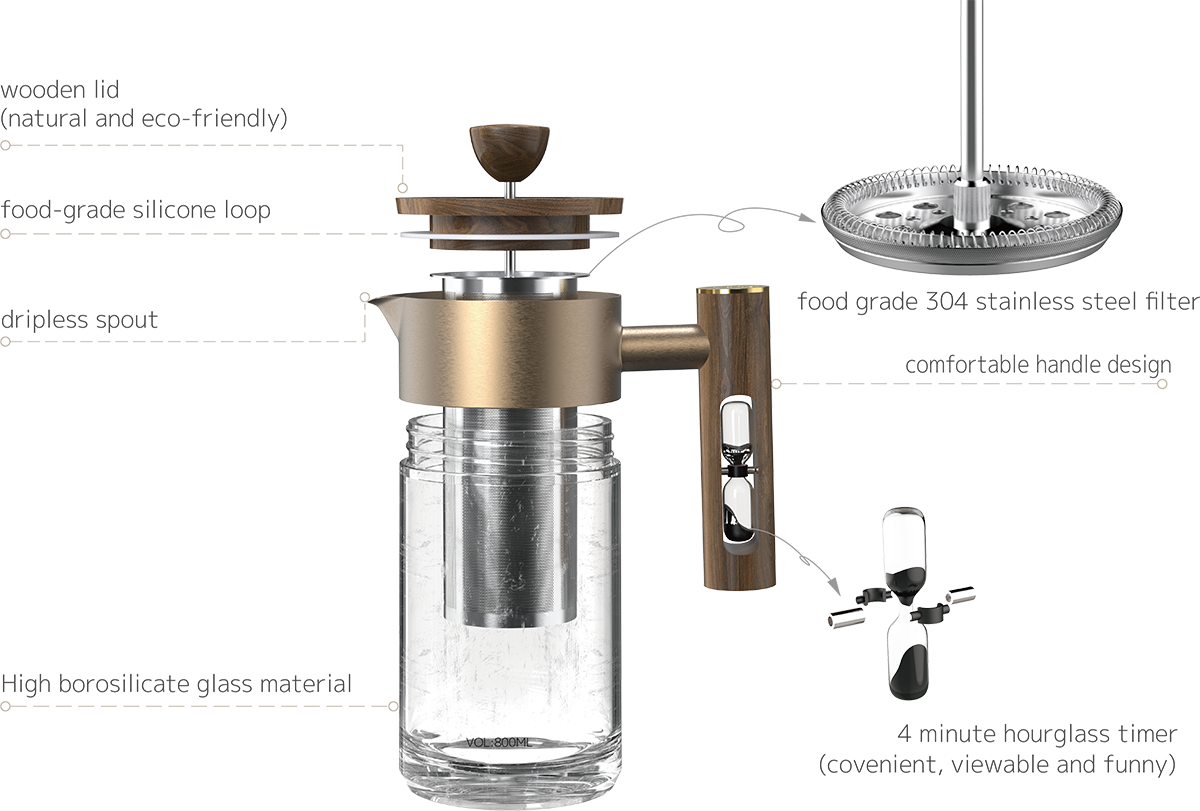 Introducing the DHPO French Press comes with composite materials including glass pot, walnut wooden lid, 304 stainless steel plunger and walnut wooden handle, hourglass timer. Coffee that comes out of a French press is wonderfully bold and heavy, and you don't need to know too much about brewing or extraction techniques to get it right. The built-in hourglass timer in the handle is a practical and unique feature that allows for precise steeping.
Elevate your coffee experience with the DHPO French Press, a seamless blend of beauty and functionality.
You May Also Like
We are currently developing DHPO distributors and agents worldwide
Learn More OBM