Stainless Steel Stand Pour Over Coffee Set CZ-06E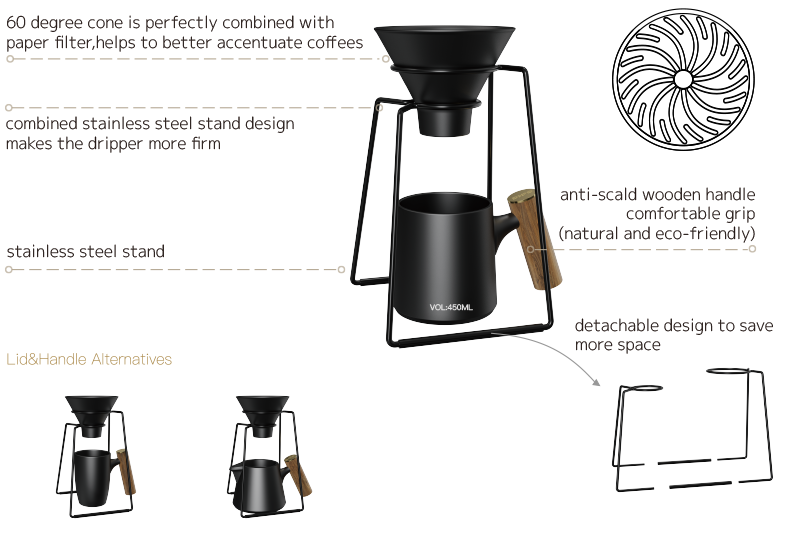 Introducing the DHPO stainless steel stand pour over coffee set features a thick ceramic wall which helps retain drink temperatures of coffee for longer time. The coffee mug is equipped with a high-quality walnut handle, and the ergonomically designed walnut wooden handle provides you with a comfortable grip without burning your hands. And it ensure a bold, fresh-brewed taste from the moment you make it until the last drop. You could brew high-quality coffee at home in minutes with this coffee set.

Black

White

Gray

Red

Yellow

Blue

Green
Elevate your coffee experience with the DHPO Pour Over Coffee Maker, a seamless blend of beauty and functionality.
You May Also Like
We are currently developing DHPO distributors and agents worldwide
Learn More OBM