HOTELEX Shanghai introduces thousands of high-quality exhibitors from the upstream supply chain of the hotel and catering industry, food and beverage, coffee and tea, chain franchise and other industries, and presents a 10,000 professional audience with dozens of exciting and rich events and summit forums. It is a wonderful feast of food and drink. And we showcase homemade coffee equipment in booth No. 1.2F82 of HOTELEX Shanghai Exhibition.
At this exhibition, the homemade coffee products we displayed were welcomed and highly appraised by many guests. Our booth was always surrounded by crowds, many people tried our products and gave good reviews for our products.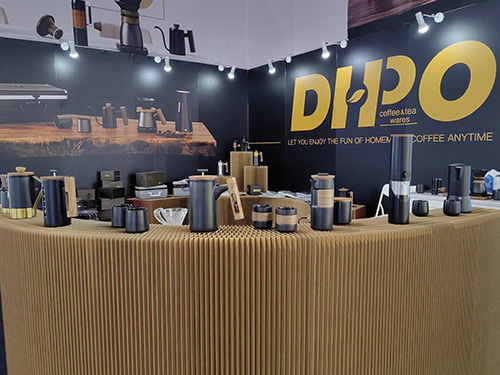 First of all, the appearance design of our products and the decoration style of the booth attracted the attention of the guests. Our products feature matte black and adopt a minimalist design style, which stands out among the many exhibits at the exhibition.
Secondly, our product quality and user experience have also been recognized by the guests. Whether it's a French press or a pour over kit, you can quickly make cups of delicious coffee, and the operation is simple and easy to use. This allows those who have no coffee making experience to enjoy the joy of making coffee. For coffee lovers, a good cup of coffee is a great way to start the day. And don't have to go to a coffee shop to taste it. With the homemade coffee equipment, you can enjoy professional coffee at home.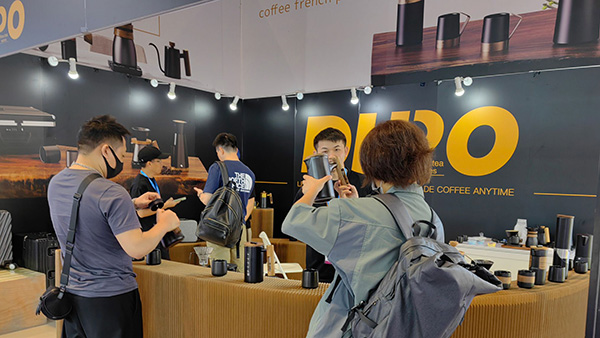 During the exhibition, many visitors also asked us about the channels and ways of purchasing our products, which made us very happy. We look forward to promoting our products to more people, so that more people can easily make delicious coffee at home.
In addition to the praise from the guests, our products have also been recognized by other exhibitors. Among them, a tea merchant exhibitor said: "Your products are the standard for us to choose high-end gifts." These praises make us feel honored and strengthen our confidence in continuing to provide customers with high-quality products and services.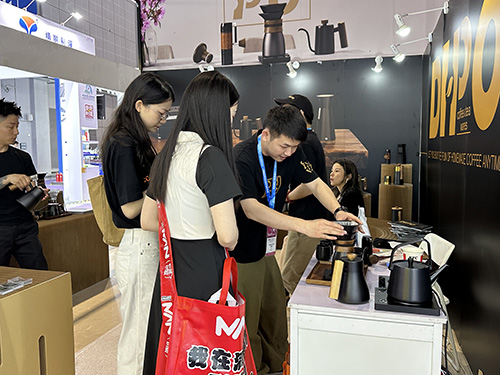 Finally, our company also had in-depth exchanges and cooperation with other coffee brands and suppliers during the exhibition. By communicating with other brands and suppliers, we can better understand market needs and customer preferences, and continuously improve and perfect our products. These co-operations have also laid a good foundation for our future development.
Overall, the show was a very successful experience for our company. Our new products have been widely recognized and praised, and accumulated many valuable experiences and cooperation during the exhibition. We will continue to work hard to continuously introduce better products and services, and bring customers a better homemade coffee experience.
Keywords: homemade coffee equipment
Originally published 02 Jun 2023, updated 02 Jun 2023.