On November 8, 2023, the Cafe Show Seoul opened its doors to coffee industry professionals and enthusiasts from around the world. As one of the largest annual coffee trade shows in the world, this EXPO brought together a diverse group of individuals to showcase new products and ideas. This year's official theme, "Blend New, Brand New," emphasized the importance of coexistence in the coffee retail industry following the impact of the COVID-19 pandemic in 2020. Among the many brands that brought new creativity and innovation to the show was DHPO.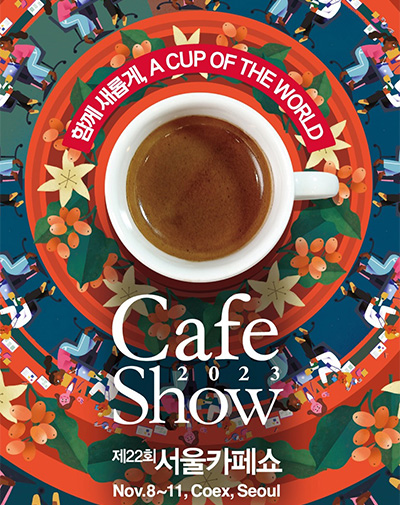 We will attend the show as a new brand, bringing consumers luxury and innovative products developed in collaboration with its distributors. We showcased our latest high-end coffee equipment in a coffee experience hall, including coffee grinders, French presses, pour-over coffee pots, coffee cups, and other accessories. Each product was carefully designed with high-quality materials and exquisite craftsmanship to help coffee lovers create aromatic scent coffee with full-bodied flavor.
At our Booth #371 in Hall D, visitors were able to experience our products firsthand and engage with our team. Our professional staff demonstrated how to use our equipment to make a rich-tasting, aromatic cup of coffee. Whether visitors desired a strong espresso or a unique flavor from a pour-over coffee, our products met the needs of all coffee lovers.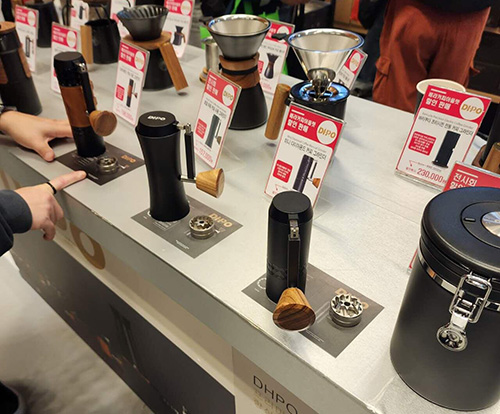 In addition to showcasing our products, we also shared our brand's philosophy and values. We believe in the importance of co-development with our distributors and are committed to establishing long-term partnerships with them. Through collaboration, we can provide consumers with more high-quality, innovative products and better coffee experiences.
The Cafe Show Seoul 2023 is a platform that connects the global coffee industry and enthusiasts. Here, we not only showcased our products and ideas but also shared experiences and insights with other professionals in the industry. This exhibition provided us with an opportunity to connect with more people and share our passion and pursuit of coffee culture.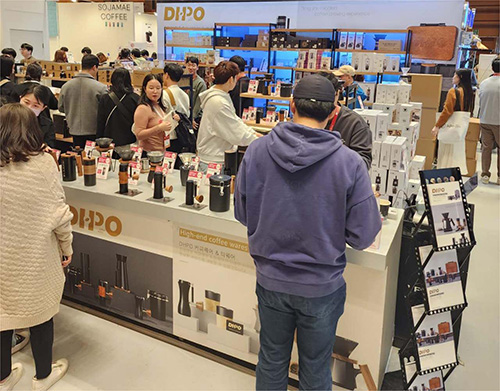 The exhibition lasted for four days, and we are confident about the future. We look forward to meeting more coffee enthusiasts and industry professionals to share our passion for coffee culture and innovation. Let us savor this event about coexistence and innovation together and explore new trends in the coffee industry.
DHPO will continue to focus on innovation and quality, bringing consumers more surprising products. Whether in Korea or globally, we will work closely with our distributors to push the coffee industry to new heights.
Keywords: Cafe Show Seoul 2023
Originally published 09 Nov 2023, updated 09 Nov 2023.